County Municipal Clerks' Association is an organization of clerks, deputy clerks and assistant clerks from one or two counties who meet several times a year for professional development, networking and educational activities. Associations are organized and administered by the municipal clerks in each county.  The Maine Town and City Clerks' Association serves as a resource for the county association, but each county association functions independently from MTCCA.
Most meetings are held in the evening with a dinner, followed by a business meeting and an educational presentation, featuring speakers on a variety of topics pertaining to the professional work of municipal clerks.
If your county does not have a group established and you would like to become involved in helping to start one, please contact Shelly Crosby at (207) 899-6904.
.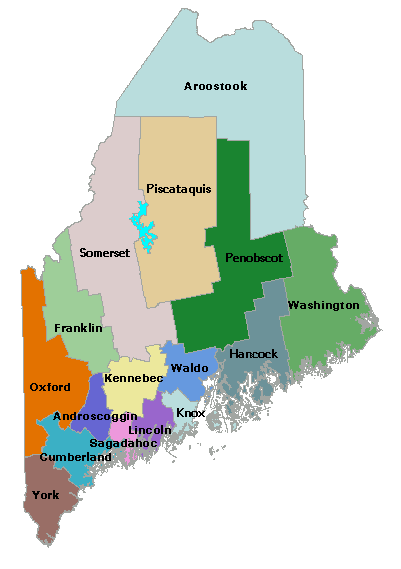 Benefits to Membership
Training – Host speakers in your part of the State.
Networking – Get to know other clerks in your area.
Joint Purchasing – Voter registration cards, vital statistic binders, etc.
Discuss Regional Issues such as shellfish licensing, timber harvesting, voter list maintenance in college towns, human rights ordinances, etc.
Idea Sharing – Learn from other towns, share sample forms, learn new office procedures, exchange ideas for town policies and ordinances, etc.
Professional Development – Develop leadership skills, public speaking skills, serve as an officer of the association.
Earn Certificate Credit – Earn points toward your Maine and/or International certification by holding an officer position and contributing to the Clerk profession.